Seeds Parboiled Rice Drying Equipment
Grain drying equipment After the grain is cleaned, it is sent to the grain storage section of the dryer by the elevator, and the grain feeding is automatically controlled by the leveler. The direction of grain running in the dryer and the direction of the hot air (cold air) flow are cross-flow to achieve preheating , The whole process of drying, reversing, drying and cooling, and finally discharged through the belt conveyor through the discharging section.

In the production process of dry-type transformers, the core core preheating, coil pre-drying, coil dip drying, resin curing and other processes are very critical, which directly affect the quality of the transformer, so the temperature uniformity of the curing furnace and the reliability of the control system The requirements are very high. YBDX series transformer-specific curing furnace has the advantages of good temperature uniformity, multiple flexible air supply methods, mature and reliable control system, beautiful appearance, etc. It has been widely used in the national dry-type transformer production enterprises.

Main performance of trolley oven:

●Adopting intelligent program temperature controller for temperature control, PID parameter self-tuning, solid state relay power adjustment, continuous contactless adjustment, automatic completion of the entire drying process, can meet the requirements of any curing curve, easy to operate, reliable performance; selection The electric control components at home and abroad make the reliability of the electric control part of the curing furnace optimal.

● Realize regular exhaust automatic exhaust function within the process temperature range (optional according to user requirements).

● Paper recorder, printing record or paperless recorder can be selected to monitor the whole process of the process and analyze the results of drying and curing.

● According to the different placement of the products to be baked, a reasonable hot air circulation method (top heating vertical air supply, bottom heating horizontal air supply, side heating vertical air supply, etc.) is selected to make the temperature in the working room more uniform, and the coil drying and curing effect are better. .

Cabinet structure:

1. The studio uses high-quality steel plate or stainless steel plate.

2. Microcomputer intelligent temperature control instrument with setting, temperature measurement, dual digital display, timing, power suppression and self-tuning functions, accurate and reliable temperature control.

3. The hot air circulation system is composed of low-noise fans and air ducts, and the temperature in the working room is uniform.

In view of the current situation of my country's cereal drying equipment and the needs of the vast rural market, relevant experts believe that the development of domestic cereal drying equipment will show the following trends:

(1) The production capacity of the grain dryer should be developed to a large scale, and it is necessary to develop equipment with a processing capacity of 20-30 tons per hour in the future.

(2) Design equipment that reduces high-moisture grains to safety standards at a time, requiring a reduction of more than 10%. For this, there are two ways: First, the joint drying method is adopted, which is to synthesize a new drying unit with more than two drying methods. The drying process, such as preheating the wet grains with a high-temperature rapid fluidization dryer, and then drying with a drum dryer at a lower temperature. Judging from the current development of grain drying technology in countries around the world, this is a trend. The second is to design efficient grain dryer.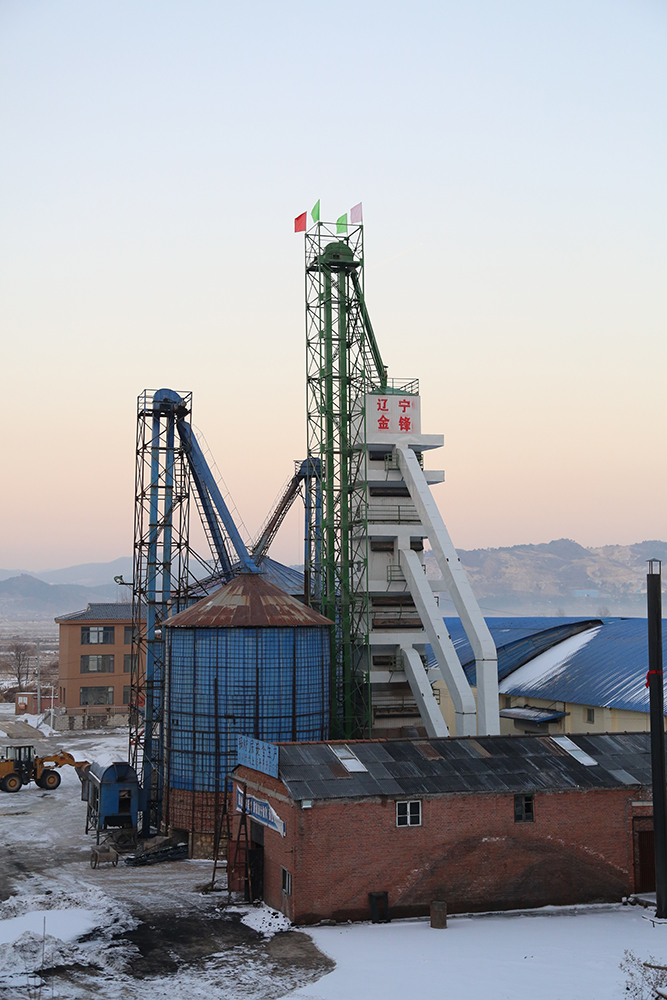 Grain Dryer Technical Parameter Table
project

model

corn

Rice

Installed capacity(KW)

Hot stove

( 10'kcalh)

Daily processing capacity

T/D

Tax reduction%

Hot air temperature

℃

Daily processing capacity

T/D

Tax reduction%

Hot air temperature

℃

SNH-5

100

10-15

120-150

200

2-3

≤50

41.35-63.25

120

SNH-7.5

150

10-15

120-150

300

2-3

≤50

62.55-82.75

180

SNH-10

200

10-15

120-150

350

2-3

≤50

81.95-106.25

240

SNH-15

300

10-15

120-150

550

2-3

≤50

106.25-143.45

360

SNH-20

400

10-15

120-150

700

2-3

≤50

193.4-203.4

480

SNH-25

500

10-15

120-150

800

2-3

≤50

240.9-251.9

600

SNH-30

600

10-15

120-150

1000

2-3

≤50

272.8

720

SNH-40

800

10-15

120-150

1300

2-3

≤50

406.8

960

SNH-50

1000

10-15

120-150

1800

2-3

≤50

508.4

1200
After-sales Commitment
★ We have complete customer files for our products, and provide technical guidance and accessories supply for life.
★ Dryer complete sets of equipment, within a drying period, such as the manufacturer's quality reasons to provide "three guarantees" service.
★ Respond to customer's use failure within 4 hours and provide initial solution.
★ After-sales service phone is turned on 24 hours a day to provide you with feedback on technical quality and problem reasons.
★ Respond within 48 hours to provide door-to-door service upon request of the user (the time will increase or decrease due to the distance of the area)
Our
Company
Jinfeng Drying Equipment Co., Ltd. of Qinghe District, Tieling City, Liaoning Province, is a professional manufacturer mainly manufacturing grain drying equipment and electronic truck scales. The company has more than 180 employees, including 76 engineering and technical personnel. The company has a high-quality production and manufacturing team, product research and development team, marketing and sales team, and enterprise management team. It has advanced production lines and testing methods to provide new products for the majority of users. High-quality services such as development and design, equipment manufacturing, installation, debugging and maintenance.
For many years, our company has insisted on "survive by quality, promote development by credibility", adopts the advanced technology of "low temperature drying", has developed three series of cross flow, forward and backward flow and mixed flow, and more than ten varieties of grain Dryer, RFL series coal-fired hot blast stove, DTJ series low crushing bucket elevator, drum-type primary cleaning screen, grain conveyor series products and power distribution system, the complete set of equipment are independently developed, designed and manufactured by our company. According to customer needs, automatic temperature control, automatic control of material level and fault safety protection devices can also be added. The product is suitable for drying grains such as corn, rice, wheat and soybeans and drying other granular materials such as cotton.
The SCS-10-150 series truck scales and quantitative packing scales produced by our company have superior performance, high precision and good stability.
Our company adheres to the business philosophy of "quality assurance, customer first", with high-quality products, reasonable prices and perfect after-sales service, we sincerely welcome the presence of our friends!